Handmade. Locally sourced. Seasonal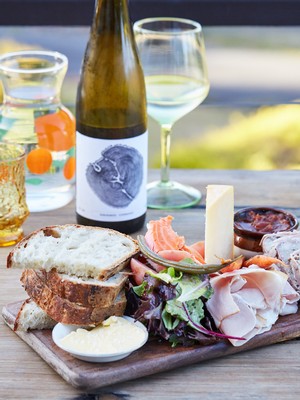 With stunning views across the lush Don Valley our vineyard kitchen and tasting room delivers seasonal, simple, handmade food and showcases the estates highly regarded, cool climate wines.
Local oysters shucked to order, house made bread, terrines,pasta,ripe cheeses,pastries and cakes. Elegant cool climate wines from five hectares of hand tended vines. Tunes from the turntable, views to the sea. Lawns to lay upon and sprinklers to run under.
Our kitchen offers a lovely little weekday menu from 11:30am to 3:30pm and lunch on weekends from 12pm to 2pm with wine friendly snacks available into the afternoon.
We make almost everything ourselves using all Tasmanian produce, shed-loads of love and a whisker of cheek.
OPEN WEDNESDAY TO SUNDAY 10AM TO 5PM
BOOKINGS REQUIRED FOR GROUPS OF SIX OR MORE
WE ARE FULLY BOOKED 2nd & 3rd NOV, 9TH & 10th NOV, 23rd & 24th NOV and closed for private functions 20th & 30th NOV.
---
Location & Contact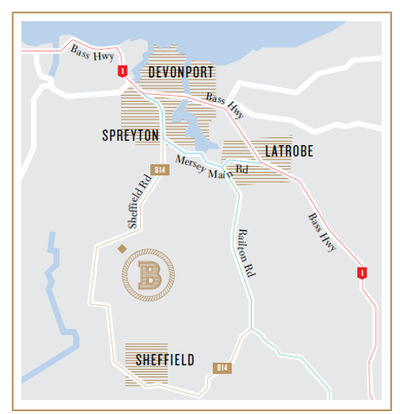 Barringwood Vineyard Tasting Room and Kitchen is just 15 minutes drive from Devonport or Sheffield and an hour from Cradle Mountain or Launceston. Gillams Road is South off Sheffield Rd (B14) directly opposite Melrose Rd.
Tasting room & restaurant
60 Gillams Rd
Lower Barrington
Tasmania 7306
t: 0484 618 767
tuckshopfoodvan@gmail.com
OPEN WEDNESDAY TO SUNDAY 10AM TO 5PM
WE HAVE A STRICT NO HEN'S DAY POLICY. GROUPS AND TOURS BY PRIOR ARRANGEMENT ONLY.