Along with our original vineyard in Lower Barrington Barringwood has planted two new vineyards in Evandale and Cranbrook.
All our vineyard operations focus on producing low yields of premium grapes and believe that the key to achieving this is an unwavering attention to detail. Our vines are trained on a combination of vertical shoot positioned (VSP) trellising and a modified Scott Henry, which we began trialling in 2014. We hand prune and hand pick and use minimal drip irrigation. We employ preventative management strategies for pests and diseases to minimise the use of chemical.
Lower Barrington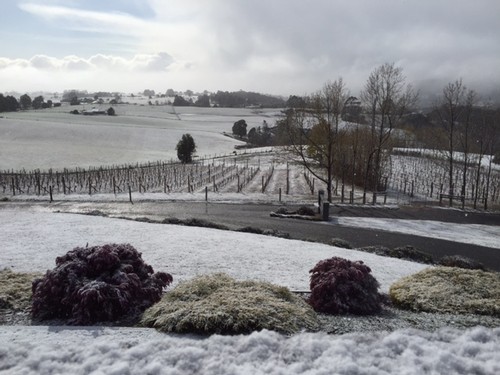 Barringwood's Lower Barrington vineyard is located on a steep north facing slope over looking the Don Valley toward Bass Strait. The site rises to an elevation of 276m.
We have a long mild growing season perfectly suited to creating premium quality fruit from our classic cool climate varieties of Pinot Noir (40%), Pinot Gris (20%) and Chardonnay (20%) as well as the more usual Pinot Muenier (10%) and the exotic Schönburger (10%).
Initially established in 1993 as a hobby vineyard planting have now reached five hectares of vines with the most recent plantings in 2009.
Evandale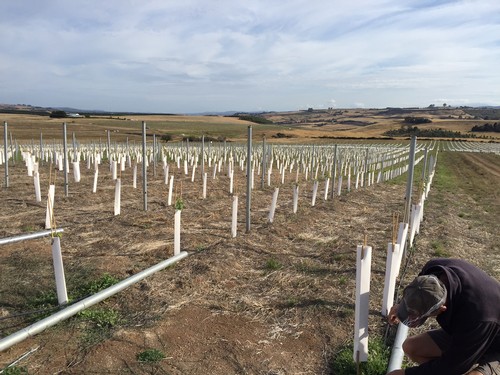 A gently rolling 120 hectare site located on the Northern outskirts of the historic town of Evandale near Launceston. Planting was commenced in 2016 with 20 hectares of Pinot Noir, Chardonnay, Riesling and Pinot Gris. The second stage of this development will add a further 10 hectares.
Cranbrook ('The Grange')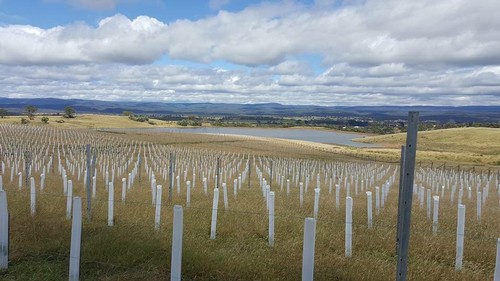 On the site of an historic super fine merino farm established in 1840 our East Coast vineyard was developed in 2016 with the planting of nine hectares of Pinot Noir. A truly challenging site to plant with extremely rocky soil. We predict this vineyard will produce truly stunning fruit.